Welcome to Calvary Baptist Church!
Location:
Jct. US Hwy 24 and KS Hwy 9 Beloit, KS 67420
(785) 738-5322
Services:
Sunday School.........................9:00 AM
Sunday Morning Worship........10:00 AM
Sunday Evening Service............6:00 PM
Wednesday Evening Service...... 7:00 PM
Mark McReynolds
Co-Pastor:
Michael Starbuck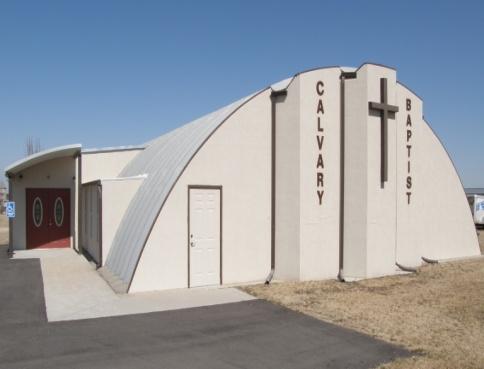 Calvary Baptist Church is an independent, fundamental Baptist Church located in Beloit, KS. We have Sunday School classes for all ages and old fashioned preaching and teaching from the Bible that will challenge you and point you toward the Lord Jesus Christ. God loves you and He desires the best for your life. Whether you are a first time visitor or searching for a church to call home, come, join our family and worship the Lord with us. We welcome you to any and all of our services!